On Saturday, we wanted to go out and do something different. After Meg nixed the idea of shooting the children with paintball guns, we decided to take a ride out to
Crystal Cave
in
Kutztown
, PA (technically it's in
Virginville
. . . yeah, that sounds like a lot of fun). And despite feeling like we were making a futile trip to Wally World, we actually had a great day.
Founded in 1871, Crystal Cave is the most popular natural structure in Pennsylvania. They offer a 45 minuted guided tour of the cave (which is a pleasant 54 degrees year round!) including an 8 minute movie about formation of the cave and its discovery.
After purchasing our cave tickets ($10.50 for adults, $6.50 for kids 4-11, under 4 is free), we made our way up (and up and up and up)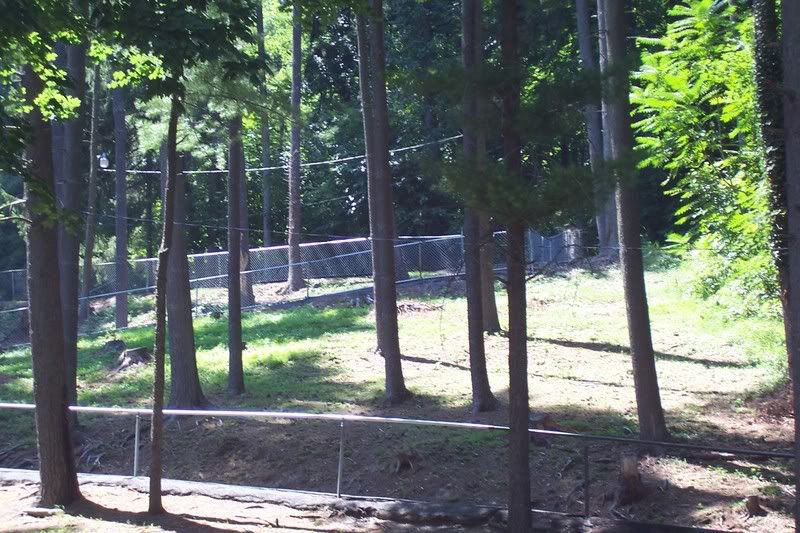 to the entrance of the cave.
Tours run about every 20 minutes, so we had a time to catch our breath a bit at the top and take some pictures.
Once inside, visitors are treated to a magnificent display of nature's awesome work. Some cave formations are created of hundreds
of thousands of years. Though but a blink in geologic time, that timescale is nearly inconceivable to us. As oils on our fingers could indefinitely stunt the growth of the stalactites, stalagmites, flow stone, an other nature creations, we are reminded not to touch the interior of the cave - except where and when we are told.
After re-emerging into the hot summer air, we scaled back down to the main facilities where we enjoyed some Amish style fast food (beef and pork
bbq
and
pierogies
).
We then tried our hand and "panning" for gem stones and fossils, and
AJ
walked away with a
sizable
bag of each. Actually, bags of "loaded" dirt and sand are available in the gift shop in various sizes and prices.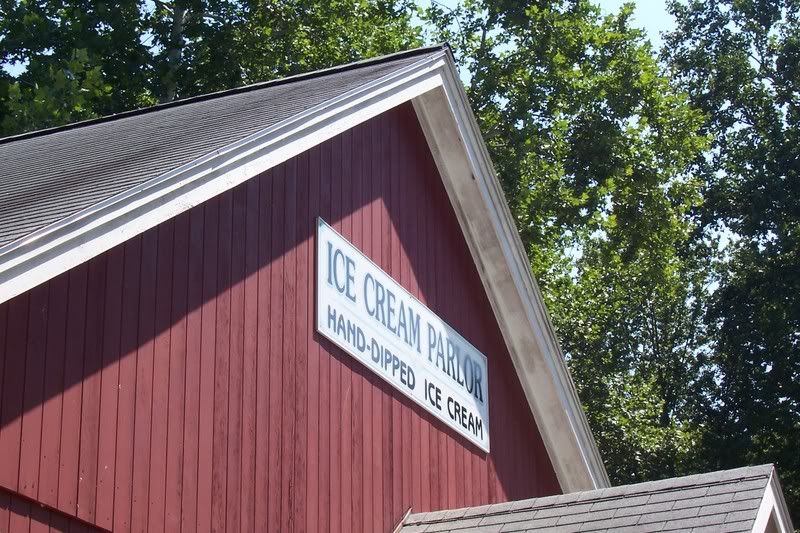 Before leaving Crystal Cave, we had to indulge in one more summer time treat - hand dipped ice cream from Hershey's. Chocolate with rainbow sprinkles for Shane
Victorino
. . . err . . .
AJ
, Butter Pecan for Meg, and Denali Moose Tracks for me. Yum. Abby is not so interested in the sweets. Weirdo.
On the way home, we stopped at a farm for some freshly harvested sweet corn. And given the fact that it is quite infrequent that I pass one, we had to make a pit stop at
Yocco's

Hot Dogs
for a
Doggie
Pac
that we thoroughly enjoyed that night for dinner. Double yum!