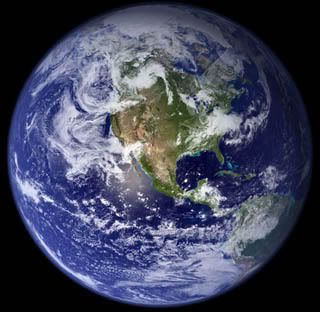 I started watching the Discovery Channel's new 11-part mini series
Planet Earth
on HD On Demand. WOW!
If you are not watching it, may I please be so bold as to ask you why the h-e-double-hockey-sticks not? The bird's eye view of our planet's vast climatological and ecological diversity is both stunning and breathtaking. The series is narrated by
Sigourney Weaver
and took over 2,000 days to film.
So far, the episodes "
Deep Oceans
", "
Mountains
", and "
Pole-to-Pole
" have aired. "
Deserts
" and "
Ice Worlds
" debut on April 1st. No fooling.