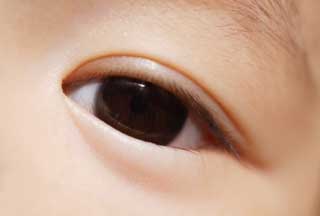 I didn't notice how far the tube went into her nose and down her throat. I didn't notice how far it didn't. I didn't notice the bubbles at her mouth.
I noticed her not crying, but they told us they didn't want her to. Her eyes were open and she was pink.
Meg was exhausted. We had only arrived at the hospital a little over an hour ago. She laid back in the bed and breathed a sigh of relief. I wasn't ready to allow the breath out yet. They let her hold Abby for a moment before they took her.
I stayed at Meg's side while the doctors were with Abby. At the foot of the table where they had Abby, there was a nurse -- one of many. She was tall with blonde hair. We made eye contact. There was no expression on her face. She broke her gaze and went back to work.
A few minutes later, they called me over so I could take a look at my new baby girl. I went over to see Abby. I looked at her and smiled. I saw her eyes. I saw it instantly.
It was in her eyes.
To be continued.