Wow. It's been a while, huh! How have you been? Doesn't look like too much has changed since I was here last.
So, let's see. Where should I start? Well, as some of you might have noticed, I've been adding to
my CafePress store
quite regularly. This has been quite addictive, but fun nevertheless.
Last weekend, my brother-in-law got married in Pittsburgh. With such inexpensive flights on Southwest to The Steel City from Philly, we decided to fly. Abby stayed with my parents (with her schedule it wouldn't have been practical to take her with us), and AJ came with us for his first plane ride. Unfortunately, air traffic at the Southwest terminal was heavy.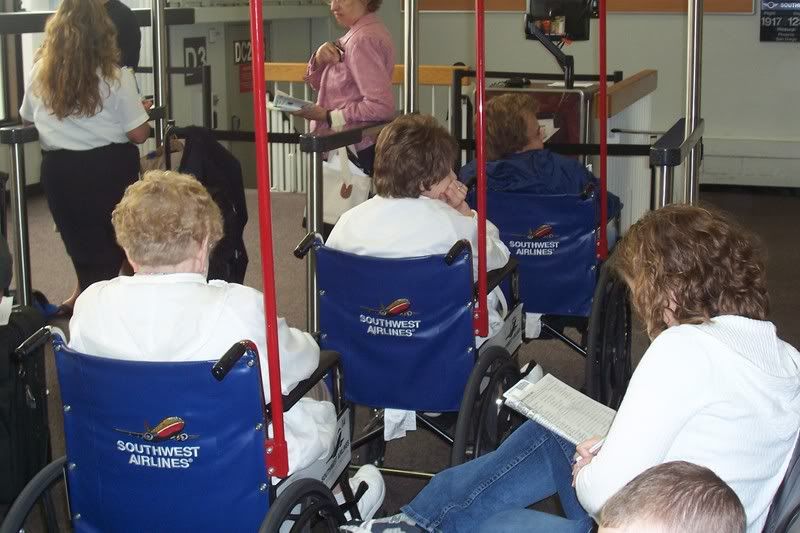 But once we got in the air, AJ seemed to enjoy himself.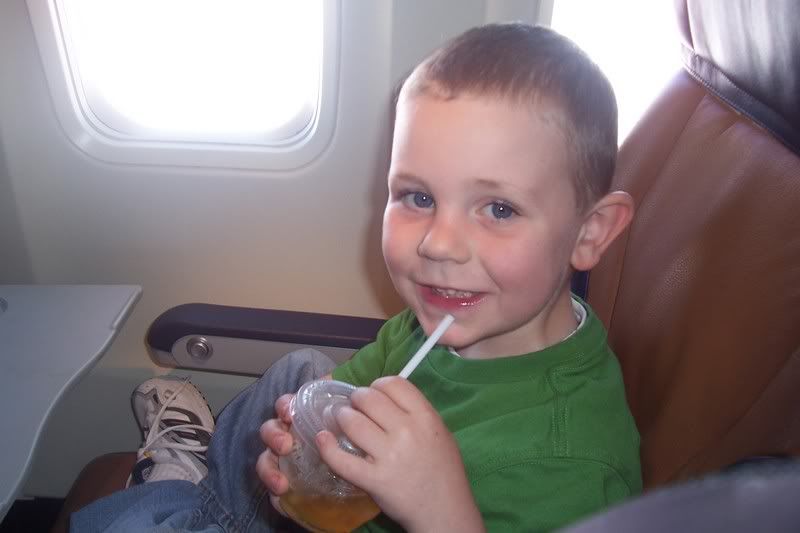 I'm going to save the "Minivan Story Part I & II" for later, but suffice it to say that my father-in-law was shocked to learn how much the repair job was going to cost.
<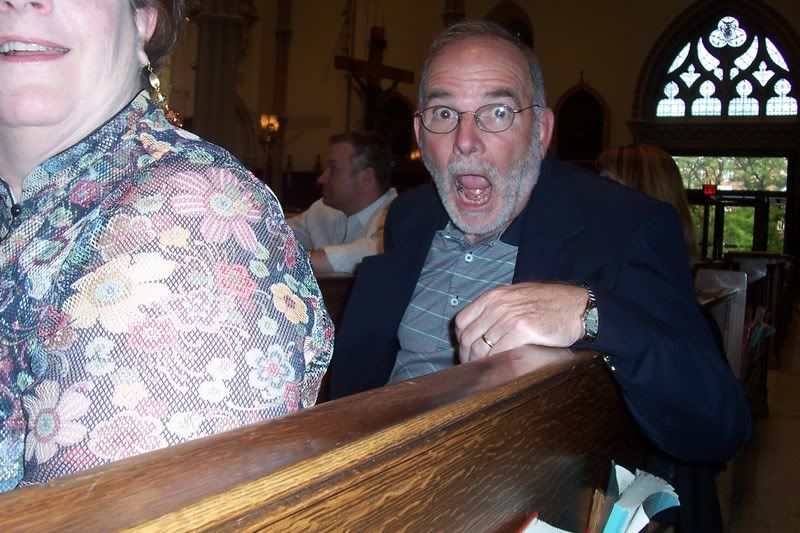 Now I'm not sure about the bride or groom, but Meg seemed to be getting cold feet.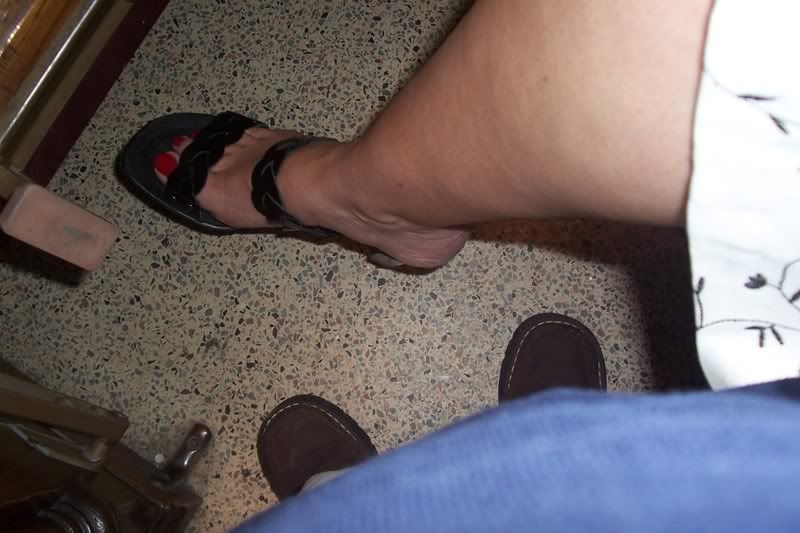 So Saturday was the big day. AJ was the ring bearer and he had a tough job holding everything together.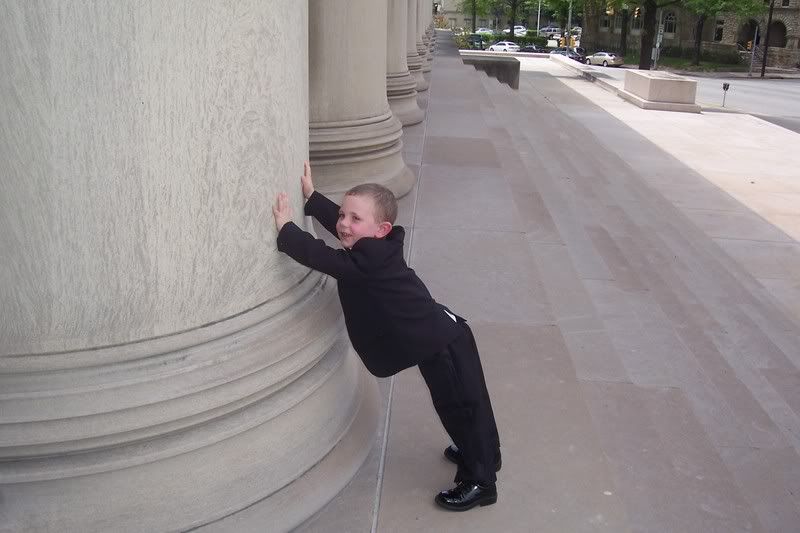 Meg and my sister-in-law Lindsay got their drink on well before the ceremony, so they were pretty well toasted by the time we got to the "I do's".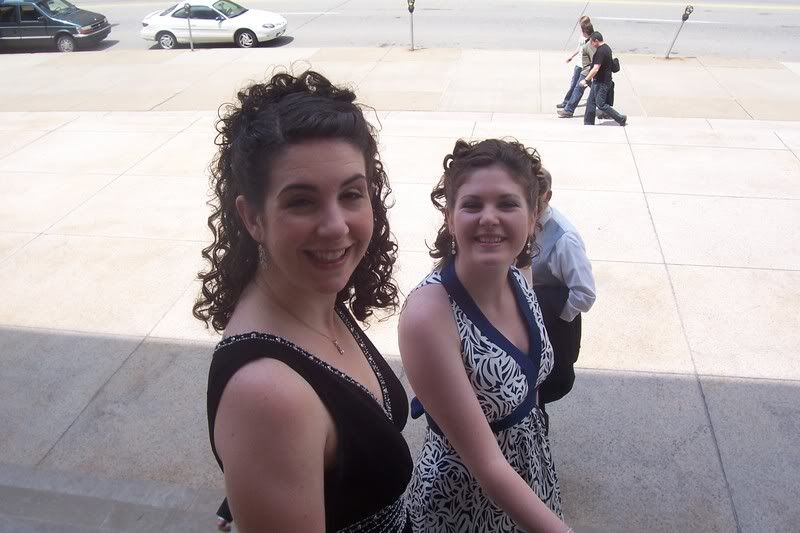 AJ had to be the adult. Again. He wasn't happy.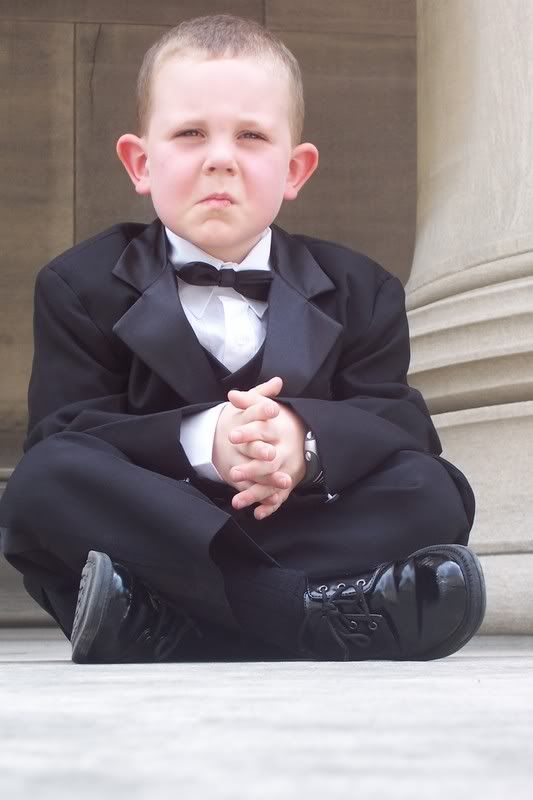 My mother-in-law and the bride's Mom were nervous. Instead of lighting the two taper candles, they lit the single "Unity Candle". I'm pretty sure these two ladies just married themselves by accident.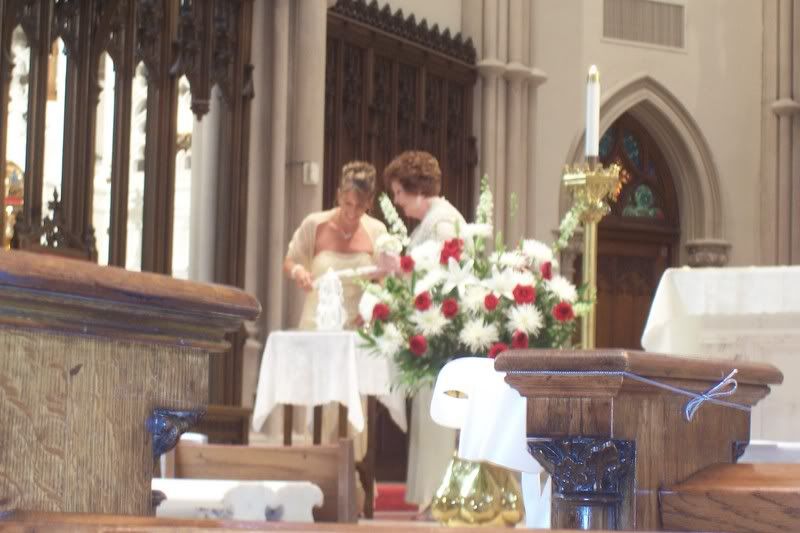 By the end of the day, AJ pretty much had enough of the whole ring bearing gig and was ready to crash.